Harness the full potential of your fish finder to find fish faster.
interpret images - identify hotspots - catch more fish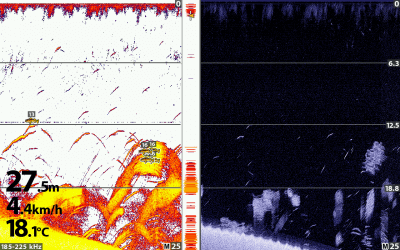 This is the associated blog of our German (web)site. Not all of our articles are already translated.
Sonars and fish finders are expensive fishing equipment. You have invested a lot of money and time in the right fish finder. Here you will find many useful tips for optimal Sonar operation.
This way, you will find more hotspots faster than before with your fish finder. This way, you catch more big predatory fish.
Continue to the individual fish finder tips.
Here you can see articles sorted by keywords.
With this information, you will ultimately reach a new level of understand your sonar. Most of the articles are taken from our book "The Ultimate Fish Finder Guide."