How to use Fish Finders (Sonars)
This is the associated blog of our German (web)site. Not all of our articles are already translated.
Here you can harness the full potential of your fish finder to find fish faster. They allow us to reveal previously hidden hotspots and keep us a step ahead of other anglersWithout fish finders, fishing from a boat is often a matter of luck. If this is your first time using a fish finder, you will be fascinated by the fish arches.
If that's all you want, you're wasting almost 80% of what fish finders are capable of. Look at your Sonar from a whole new point of view.
This blog will help you …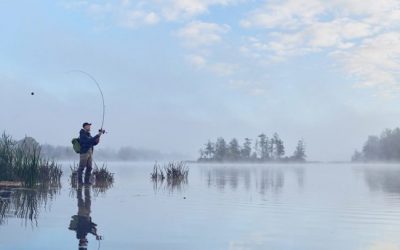 to understand fish finders - interpret images - identify hotspots - catch more fish.
We gathered and compiled information from our various experience about fish finders, which has been entirely unknown to most anglers.
With this information, you will ultimately reach a new level of fishing. Most of the articles are taken from our book "The Ultimate Fish Finder Guide."
Our articles deepen your knowledge long before bait and tackle advice becomes relevant. All true to our motto:
What use is the best fishing technique if you are looking in the wrong spot?